.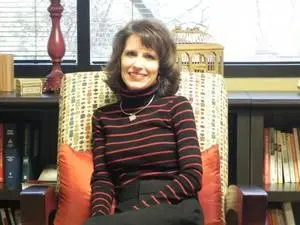 Providing individual, couples and group counseling for adults
Tonia Long specializes in:
Trauma therapy (abuse, betrayal, attachment, victims of violence, disasters, grief , etc.)
Spouses or partners of addicted individuals
Female sex and love addiction
Couples with intimacy issues
EMDR - trained for trauma work
Offers individual sessions as well as blocks of time for intensive work with individuals or couples
Therapy groups for spouses/ partners of sex addicts
Therapy groups for female sex/ love addicts
Depression, anxiety and other psychological disorders
Dr. Tonia Long received her Ph.D. in clinical psychology from University of Memphis, where her research focused on predictors of recovery from childhood sexual abuse. Dr. Long sees adults in individual therapy, couples' and group therapy, and specializes in recovery from childhood trauma such as abuse, abandonment and lack of attachment, as well as Post-Traumatic Stress Disorder including victims of crime, betrayal and traumatic loss. She is a Certified Sex Addiction Therapist (CSAT) through the International Institute of Trauma and Addiction Professionals and works with partners of those struggling with sexual compulsivity and other addictions, couples who are wanting to recover from addiction or intimacy issues, as well as female sex and love addicts.
Dr. Long is a Certified Partner Trauma Therapist (CPTT) through IITAP and helps clients who have experienced Betrayal Trauma within their relationships to recover. She is trained in EMDR (Eye Movement Desensitization Reprocessing) for trauma.
Sexual addiction is a complex addiction but there is hope! As a trained
Certified Sex Addiction Therapist
(CSAT®), and Certified Partner Trauma Therapist (CPTT) Tonia has completed training developed by
Dr. Patrick Carnes
which required attendance at multiple training modules and supervision with a CSAT Supervisor. It also requires ongoing education so that CSATs such as her are experts in providing sexual addiction therapy. It is a rigorous process designed to help her best help you. To learn more about
treatment for sex addiction
including an initial (free)
sexual addiction screening assessment
, please visit
www.sexhelp.com
. If you are a partner, take the
Partner Sexuality Survey
Regular Business Hours
Mon: 8:00 AM - 6:00 PM
Tue: 8:00 AM - 6:00 PM
Wed: 8:00 AM - 6:00 PM
Thu: 8:00 AM - 6:00 PM
Fri-Sun: CLOSED